Historic Maps of Washington County Indiana

Additional Washington County maps are available in the Stevens Memorial Museum Genealogy/Family Research Department.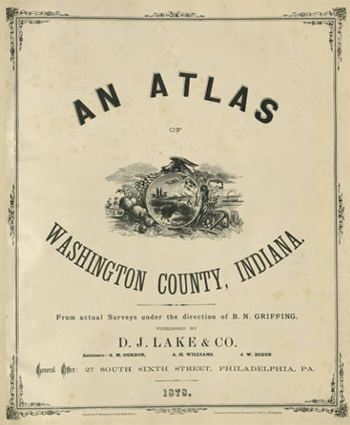 The 1879 Atlas of Washington County Maps published by D.J. Lake and Company. It includes maps of the county and its townships and towns, as well as some statistics and business references.
The maps are provided in a JPG format and can be downloaded and viewed. Click on a download icon below.

Courtesy of the Map Collection, Indiana Division, Indiana State Library