The Washington County Historical Society is Seeking these Historical Items

Salem Speedway Related Racing Memorabilia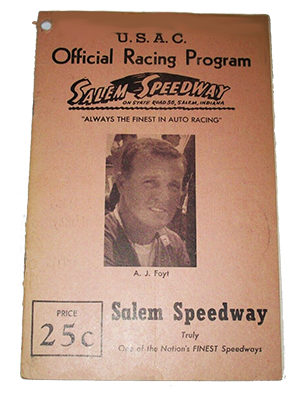 The Stevens Museum is expanding the Washington County Racing History Display in the upstairs gallery and would greatly appreciate donations from any time era representing the sport in our county.
Examples of desired items are; photographs or memorabilia from any of the county speedways/raceways; the Salem Speedway, Thunder Valley or the County Fairgrounds track, the American Legion Speedway or the Salem Mud Drag track on Hwy.56. Also, memorabilia, trophies, equipment, gear, photographs & scrapbooks from any county native racers, in any form of automotive competition.
Any and all donations will be genuinely appreciated and strongly considered for display. If you have any questions concerning this topic, feel free to contact us, during normal operating hours at 812-883-6495.

1950's Washington County High School Cheerleader Uniforms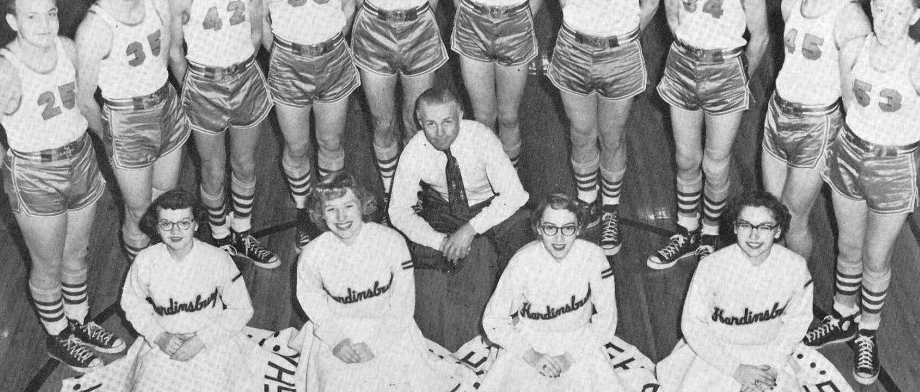 The Stevens Museum is currently seeking a donation from any citizens who participated as high school cheerleaders in the 1950's era. We are desperately searching for a uniform similar to the ones pictured above for display in our newly expanded High School Sports room.
If you are in possession of a similar uniform and you might consider donating it, please stop by and see the staff at the Stevens Museum, Tues-Sat, 9 to 5.